This may seem like a pretty straight forward list to put together and you'd probably assume that most women have this down pat and covered better than an HD foundation in incandescent lighting.I mean it's common sense right?
Ha! You'd be surprised just how many people are actually a little lost when it comes to shopping for those timeless pieces.
I will probably be dead by the time you read this as I'm going to be throwing my baby sister under the bus as an example for the sake of this post. The girl is completely hopeless when it comes to this kind of thing. Don't get me wrong, she has style and she does buy nice things when she shops.
But it's always the same kind of things that she already had and literally never wore before. It's not just stuff she doesn't need. It's stuff she doesn't need that she doesn't even wear.
It's really no surprise that she frequently finds herself getting frustrated before going out because 'I need a small purse!' or 'I don't have any heels that go with this dress!'. Before you know it she comes barreling into my room and begins her raid while I glare daggers.

Now this kind of situation isn't exactly unusual for sisters and girls in general. We're always borrowing each others clothes. Maybe your sister has a really specific patterned blouse that you're after or perhaps it's a bright floral kimono. The point is it's usually specific pieces right? Something that you yourself don't have. Something a little more unique maybe, or in a different colour or style. Or maybe it's a Chanel bag.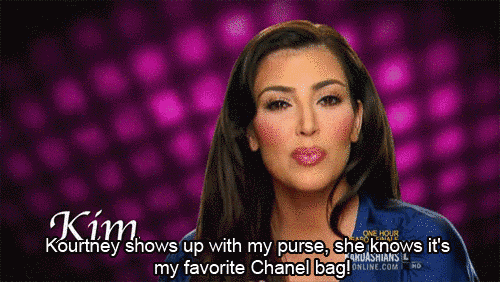 My dearest sister on the other hand goes scavenging for the most basic items that she should really already have but for some reason always skips over whenever she goes shopping. Truthfully it irritates me more than the existence of crocs.
So, for those of you out there that are currently hanging your heads in shame, perk up and read on below for your uniform requirements.
1. Leather Jacket
 Cropped, waterfall, faux, real – whatever the kind, you can never ever in my opinion have too many leather jackets, I have about six of them myself. I personally believe a leather jacket can look great with almost any outfit if done right.

2. Blue Skinnies
I feel like this is kind of a 'duh' one but it's important to be mentioned on this list all the same. Wear them casual or wear them on a night out with heels. Versatile, timeless, simple. 

3. LBD
I mean, do I really need to explain why this is a holy grail item? For those of you that need a little inspiration go ahead and do a quick google search of 'Holly Golightly'. You'll see what I mean.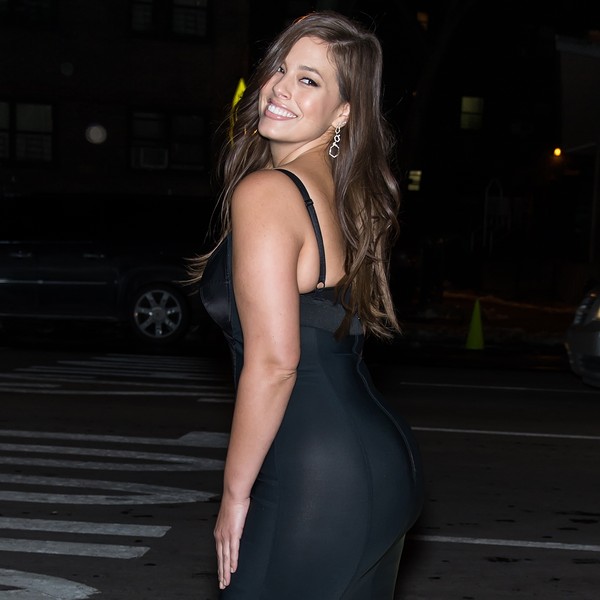 4. Black Pointed Toe Stilettos
I just love to look at them. That sleek thin heel. The sharp glinting point. They're classic and dangerous. Any shoe that looks like it could double as a weapon in self defence is a must have for me.

5. Oversized Bag
In my world there are no small bags, they just don't exist. I've never used a bag smaller than a full grown Maltese in my life unless I'm off to a wedding or super fancy event. But that's just me. I carry my entire life in my bag at all times otherwise I feel vulnerable. However, I know there are those of you out there that genuinely prefer teeny tiny purses filled with just the bare essentials. I get that, but I cannot stress enough just how useful it is to have a big tote for those days when you need to bring your whole life outside with you. They really are lifesavers.

6. Converse Sneakers
These babies are the 'best friend' of all your shoes. Trusty, comfy and always there for you. Aww. The very first version of the shoe was produced in 1917 and now almost a hundred years later they are still hugely popular and worn by all ages and genders.

7. Basic Tees
My obsession with these is actually pretty recent but now I cannot get enough of them. I have an entire collection. I wear these so often because they go with everything. Chuck on a tailored blazer with a pair of faux leather trousers. Tuck them into a pencil skirt with some sleek heels. Or just go plain and simple with a zip up hoodie, jeans and pair of sneakers. You can not go wrong with investing in these. Buy them in every colour. Get every possible style; crew neck, V-neck,  long sleeves, vest top – honestly just get them all.

8. Tailored Black Blazer
Dress it up, dress it down. Wear it out for dinner with the girls or for a job interview. As you've probably picked up with the previous items on the list, the key here is versatility. This truly is a uniform item.

9. White Button Down
Blue jeans, white shirt *sigh*. There is just something so visually appealing about a crisp white button down and a pair of jeans. It looks light and comfy yet sophisticated at the same time. And yes I'm going to say it again… versatility.

10. Plaid Shirt
I love these mainly for the fact that it's kind of like wearing a snug blanket out but in a completely socially acceptable way. They are just so so comfy. The best way to wear these in my view is just  a little oversized and slouchy for a cool laid back look.

11. Pencil Skirt
Depending on the length, cut and type of fabric- the pencil skirt silhouette can look great on any body shape and size.  Classic, sleek and feminine. If the thought of a pencil skirt makes you yawn, let me point out that you don't have to go for the run of the mill, corporate approved, simple black knee length. You could go for faux leather, polka dots, embossed, a thigh high split, even PVC for those a little more bold. It is however always a good idea to have that classic black somewhere in your closet – I guarantee a day will inevitably come when you're going to need it.

12. Chunky Cardigans
Two words: Olivia Pope
13. Trench Coat
It's just one of those things isn't it? Whenever the topic of a trench coat comes up it is usually followed by a dreamy sigh and "My ultimate goal would be to one day own a Burberry one".
Yeah. Me too. But for now we're just going to have to settle for the equally great looking but much less damaging to your bank account high street options. Luckily there's hundreds upon thousands to choose from and it is highly unlikely that it will ever go out of style, so really there's all the time in the world to save up for the holy grail Burberry one – yay.

14. Leather Chelsea/Ankle boots
A personal favourite of mine. I have these in a variety of heel lengths and styles from more casual and comfortable flat ones to the higher and slightly smarter higher heeled kind. Either way, whatever form and style you go for they always bring just a little edge to your outfit.  They go exceptionally well on those 'All Black Everything' kind of days which, I admit, is pretty much everyday for me.

15. A great pair of sunnies
Aviators, Wayfarers, Cat Eye, Vintage Oval, Oversized a la Victoria Beckham – there's just so much to choose from that there's really no excuse not to have a great go to pair.
And now we've reached the end of our little journey. That wasn't so hard was it?
I hope I've enlightened and inspired and changed the world in some way.  I know I'm not writing a research thesis on 'the effects of whatever on whatever' but I hope this little list of mine helped someone out and whoever you are, you're currently having a Cady Heron epiphany moment.
Was that too much? Okay, it was too much- aaand we're moving on!
So, I'm no expert but I will proudly declare with my hand over my heart that if you found yourself nervously glancing at your closet because you're lacking most of these items, you will not regret going out and purchasing a few.
In case you hadn't already noticed from me shoving the word in your faces, one theme that runs through this list is versatility. Each and every one of these items can be worn in different ways for different occasions which really makes them worth having especially if finances are a problem.
You are infinitely better off going and spending your hard earned money on a few of the items listed here than a flavour of the month piece of clothing which you'll really only wear once or twice and I'm betting is also horrifically overpriced- baby sister I'm looking at you and I'm also really sorry.